Bella Via Medical Spa
2865 N Reynolds Rd #240
Toledo, OH 43615
Phone: (419) 534-6552
Monday, Wednesday, Friday: 8:30 a.m.–6 p.m.
Tuesday, Thursday: 8:30 a.m.–7 p.m.
Every other Saturday: 9 a.m.–4 p.m.

Meet Our Team
The physicians at Bella Via Medical Spa established northwest Ohio's first medically based spa in Toledo to offer patients medical-grade services in a calming, tranquil atmosphere. Bella Via's licensed practitioners expertly blend spa luxury with advanced equipment, products, and technology for people from Sylvania, Perrysburg, Wauseon, Sandusky, and surrounding communities. Whether you visit for a facial, a laser procedure, or an injectable treatment, you can rest assured a qualified and experienced provider will perform your service.
Front Desk Professionals
Our front desk works together to ensure that your visit is exactly what you wanted and that you leave feeling relaxed and refreshed. They are customer service oriented and are very knowledgeable about our services and products. Their goal is to make your next spa experience memorable.
Ashley Sundelius, Front Desk Professional/ Social Media Coordinator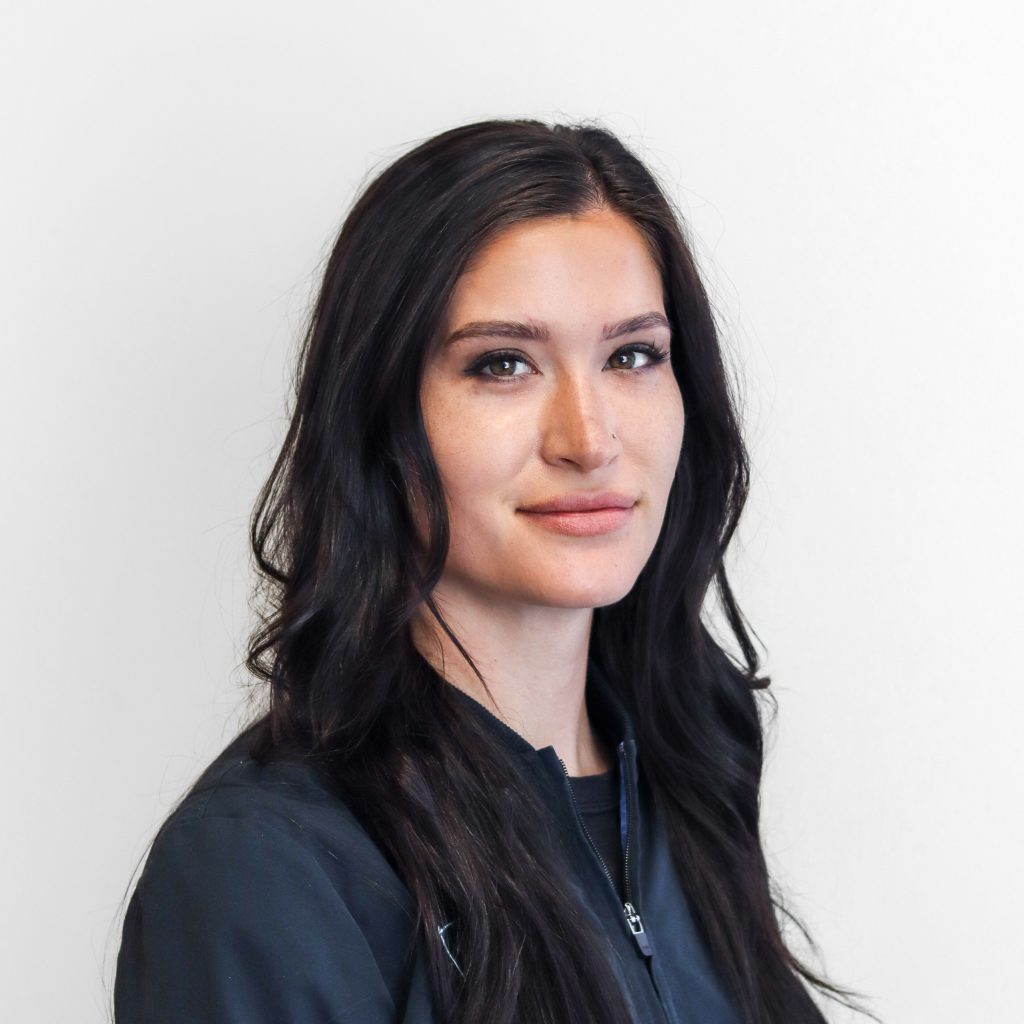 Ashley graduated from Douglas J. Aveda Institute in Royal Oak, Michigan and became a licensed esthetician in 2018. Shortly after moving to Toledo, Ashley took some time off work to stay home with her fiancè and their first baby girl. After almost a year, Ashley was given the opportunity to become part of the Bella Via team in November of 2021 as a Front Desk Professional. In addition to her esthetic license, Ashley also has a degree in Graphic Design and uses that education to help assist with the spa's social media pages. She has several years of combined experience in the beauty industry and is excited to assist clients and work in the field she is most passionate about!
Lana Rukieh, Front Desk Professional
Lana joined Bella Via in the Fall of 2020. She graduated from the University of Toledo in May of 2021 with a B.S. degree in Cosmetic Science and Formulation Design. She utilizes her degree and knowledge of skin care to help address clients' skincare concerns. She enjoys being a receptionist at Bella Via and likes to assist clients.
Sherri Moore, Front Desk Professional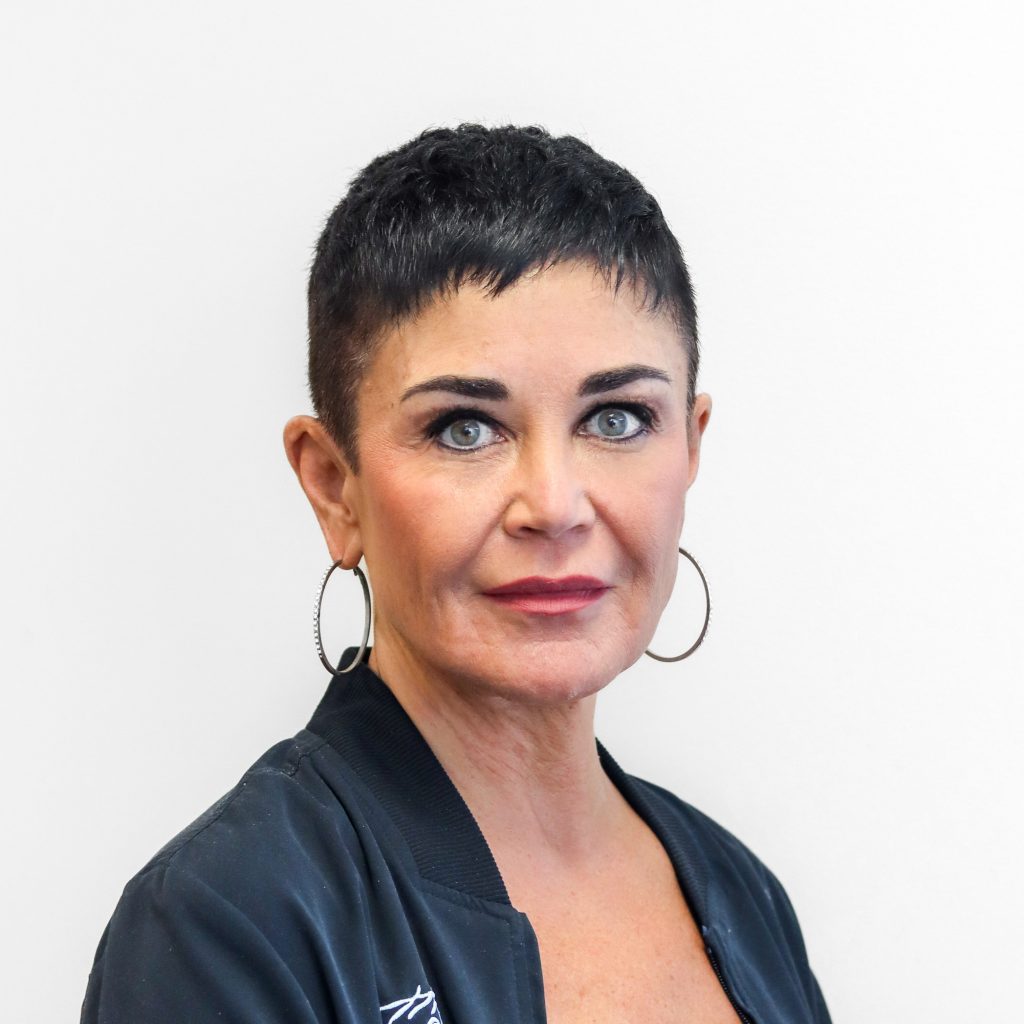 Sherri originally joined Bella Via's team in January of 2010. After a brief break, she decided to return in January of 2014. Sherri has her Esthetics license, but she really enjoys working as a receptionist. You can find Sherri using her knowledge of skincare to help answer your questions about various services and products!
Licensed Estheticians
Under the direction of Drs. Craig Colville and John Zavell, our skilled estheticians are committed to providing the most advanced and effective skincare services and products in a serene spa setting. With over 30 years of combined experience, our estheticians are knowledgeable in rejuvenative skincare treatments, permanent makeup, and traditional spa services, including relaxing facials, lash extensions, and makeup application. They welcome the opportunity to help you look and feel your best.
Erika Ruther, Licensed Esthetician/ Eyelash Extension Artist/ Certified Permanent Cosmetics Professional/ Makeup Artist
Erika has been a part of the Bella Via team since January of 2022. She has a B.B.A in Marketing and Entrepreneurship from the University of Toledo. She also graduated from the Toledo Academy of Beauty and earned her Esthetician License from the Ohio Cosmetology and Barber Board. Erika loves meeting, interacting with, and helping all of our clients. She is certified in Eyelash Extensions, and Permanent Cosmetics, which includes lip blushing and eyebrow microblading and shading. With her passion of skincare and makeup, she is easily able to help clients that are wishing to look and feel confident in their skin. Erika is always devoted to learning new skills and techniques that will help her clients feel their best!
Jannette Garcia, Licensed Esthetician/ Makeup Artist/ Front Desk Coordinator
Jannette began working as a part-time receptionist at Bella Via in December of 2007. After working in the office for 8 years and finding relief in many of the treatments and products that we offer in the spa, Jannette decided that she should make some advancements in her career. In 2015 Jannette decided to attend the Toledo Academy of Beauty for Esthetics, and shortly after, she received her Advanced Esthetics License from the Ohio Cosmetology and Barber Board. In November of 2020, Jannette decided to advance her esthetic career even further and became a Licensed Esthetic Instructor.
Jannette loves to learn about the newest products and advancements in technologies. She has a passion for ingredients and takes pride in educating clients on what products and treatments are best for them based on the current condition of their skin. Jannette enjoys using her knowledge of treatments, products, and ingredients to help her clients fall in love with their skin again. Jannette is always ready to be at your service, and you will find her balancing her time in the office, offering esthetic student tours, and treating her clients.
Jenna Robinson, Licensed Esthetician/ Lash Lift Artist/ Certified Permanent Cosmetics Professional
Jenna received her Esthetics License in 2019 after graduating from the Aveda Institute of Columbus. Jenna has been an esthetician at Bella Via since the summer of 2021, where she has spent time honing her skills and perfecting her craft. As of 2023 she is now certified in Permanent Cosmetics, specializing in semi-permanent eyebrow and lip blushing. Jenna is dedicated to making you look and feel your absolute best. If you see Jenna in the office or in the treatment room, be sure to say, "Hello!"
Joy McKarus, Licensed Esthetician/ Makeup Artist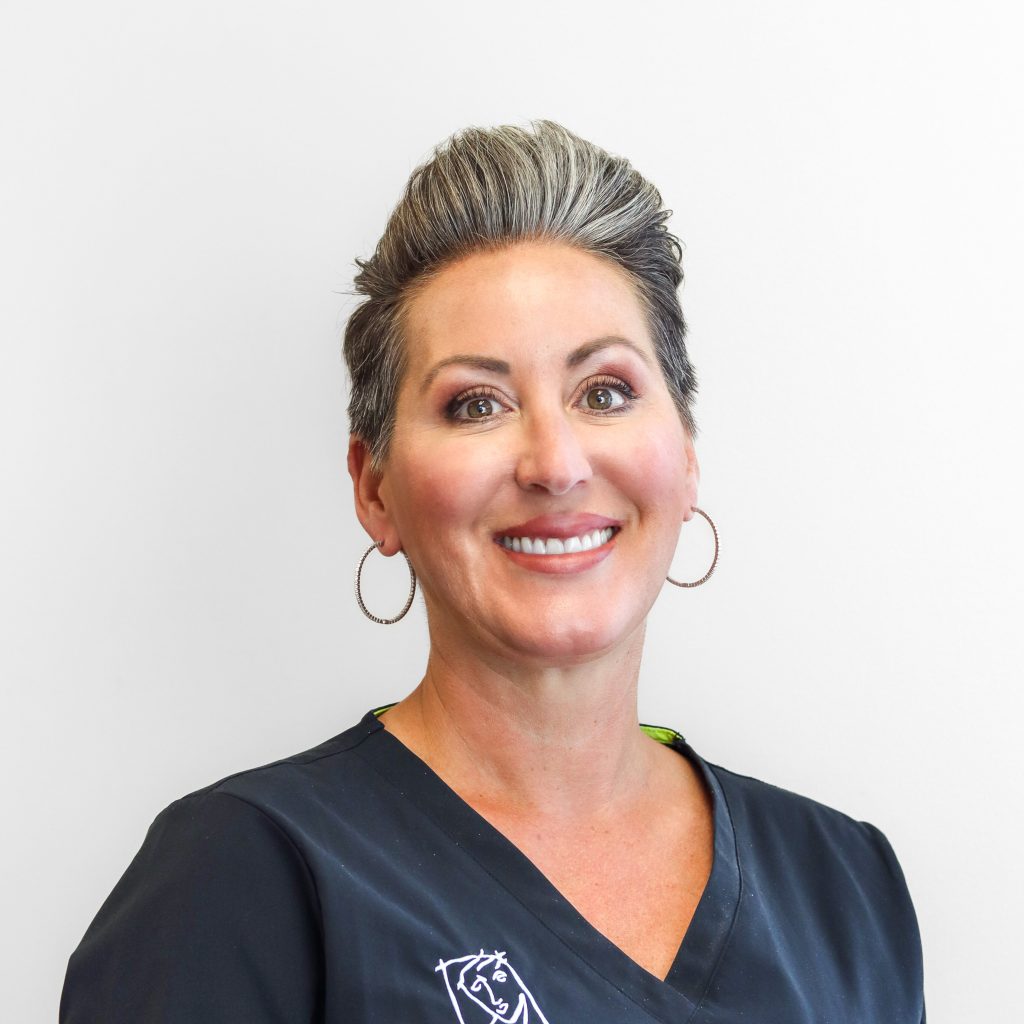 Joy has been an esthetician and makeup artist with Bella Via since March of 2001. She loves her job! Joy graduated from Florida College of Natural Health in 1998. She especially enjoys helping clients transform their skin, whether it's getting rid of acneic problems or correcting sun damage. Joy enjoys using many different modalities to help her clients achieve their skincare goals!
Krissy King, Licensed Esthetician/ Makeup Artist
Krissy has a B.A. in Art from the University of Toledo and an M.F.A. in Art from the University of Idaho. She received her Esthetician License in 2006 and began performing skincare at Bella Via in November of 2006. Krissy is able to incorporate her vast experience as an artist into her career as an esthetician. Krissy believes proper skincare practices create and maintain a healthy complexion and offers her another canvas on which to create a masterpiece.
Karen Davis, Licensed Esthetician/ Certified Permanent Cosmetics Professional/ Attorney
Karen has a Bachelor of Business Administration and a Juris Doctor from the University of Toledo. She began her medical esthetics career at Bella Via in 2005. She especially enjoys the art of permanent makeup, having performed over 2,900 procedures since 2007. Karen is incredibly grateful for the treasured, long-term friendships she has formed since starting at Bella Via over 18 years ago.
Licensed Massage Therapists
Your health is our business. Our massage team has the skill, talent and experience to meet all of your massage needs. With extensive training and under the guidance of Drs. Colville and Zavell, they will work with you to address all of your concerns. Our therapists invite you to experience a customized massage or wrap and to enjoy all the benefits our body therapies have to offer.
Andria Sharp, Licensed Massage Therapist
We are excited to have Andria Sharp as a part of our talented massage team! Andria has been a Licensed Massage Therapist since 2006. In 2023, Andria became certified by the International Cupping Therapy Association. She understands the healing properties of physical touch and assisted stretching and has developed a passion for helping people cope with lifestyle changes while finding balance through therapeutic massage. Over the years, Andria has come to understand that some patients have unique challenges and are seeking head-to-toe relief. Ultimately, Andria's goal is to combine her knowledge of the musculoskeletal system to provide the best experience for her clients.
Brittany Weier, Licensed Massage Therapist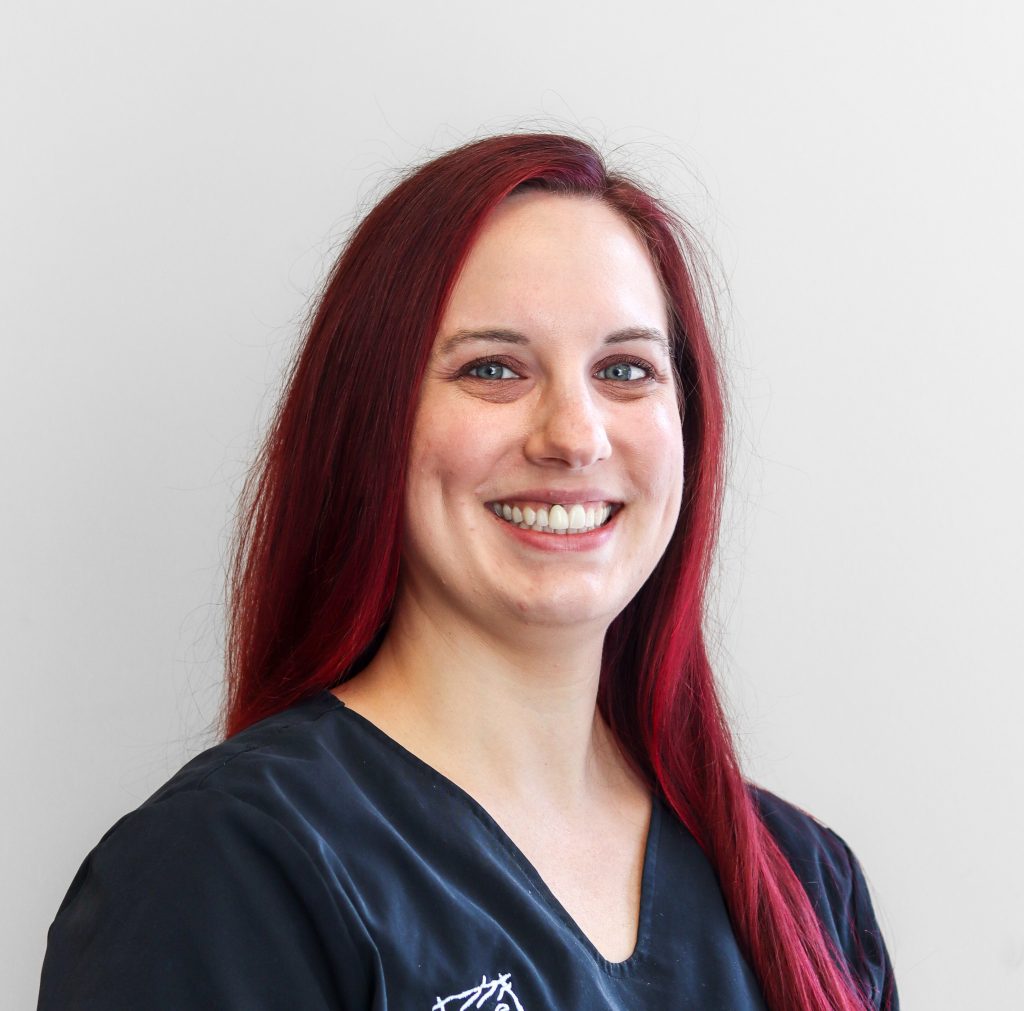 Brittany graduated from Stautzenberger College in September of 2010 and began doing massage therapy at Bella Via in July of 2012. Knowing each individual is different, Brittany believes in making massages a personalized experience. She enjoys performing deep tissue massage and manual lymphatic work and providing as much healing as possible. In 2023, Brittany became certified by the International Cupping Therapy Association. When you see Brittany, trust that she will be as thorough with you from beginning to end so that you receive your best treatment!
Suzanne Harshman, Licensed Massage Therapist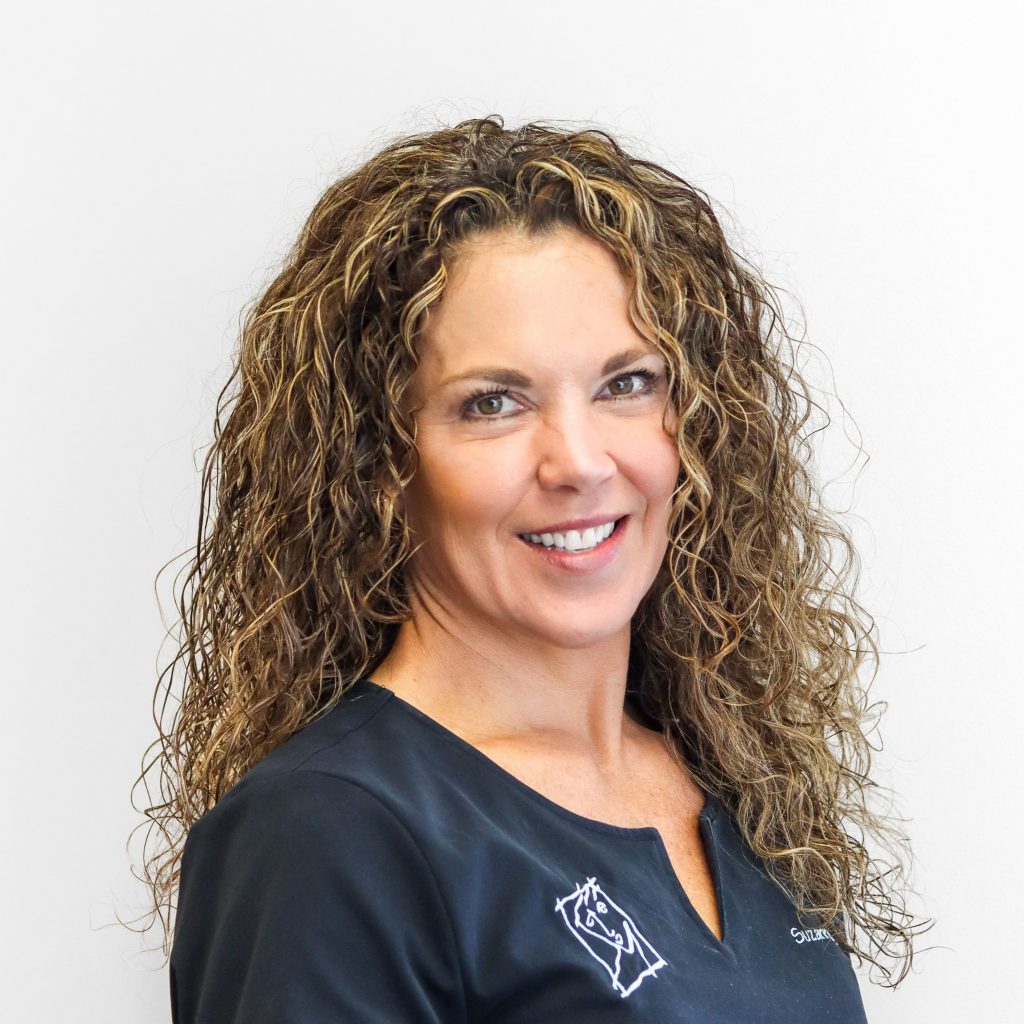 Suzanne Harshman is a Licensed Massage Therapist who believes that massage therapy is an essential part of a healthy lifestyle. She has been a massage therapist for 23 years.
Suzanne received her Bachelor of Science degree in Sport Science from Ohio University in 1992. She went on to receive her Master of Science in Physical Education with a concentration in Cardiac Rehab. She worked in Cardiac Rehab here in Toledo, Ohio, when she decided she wanted to study the entire human body, so she became a Licensed Massage Therapist. Suzanne specializes in Swedish massage, sports massage, deep tissue, stone therapy, manual lymphatic drainage, and baby massage. In 2023, Suzanne became certified by the International Cupping Therapy Association.
Suzanne is the mother of 5 children ages 14 to 20—4 boys, in which the 2 youngest are twins, and 1 girl right in the middle. When she's not massaging, Suzanne, a triathlete, is training, taking care of her children, or visiting her sister in Mexico and scuba diving. Suzanne worked at Bella Via when it first opened and left after her first son was born. We are so happy to have her with us again.
Jessi Leija, Licensed Massage Therapist
Jessi graduated from Wilmington College in 2000 with a double Bachelor's Degree in Sports Medicine and Sports Management with a concentration in Wellness. She graduated from the Healing Arts Institute for massage therapy in 2002. Jessi has been employed with Bella Via since 2004. In 2023, Jessi became certified by the International Cupping Therapy Association! She enjoys the therapeutic side of massage therapy, including working on post-surgical patients and those with injuries.
Nurses
Bella Via provides high-quality, physician-supervised laser hair removal. Our nurses are skilled and knowledgeable in the laser hair process and have performed it many times with excellent results. Trained by Lumenis, the gold standard in medical-grade lasers, our nurses look forward to helping rid you of unwanted hair safely and effectively.
Deanna Daniels, RN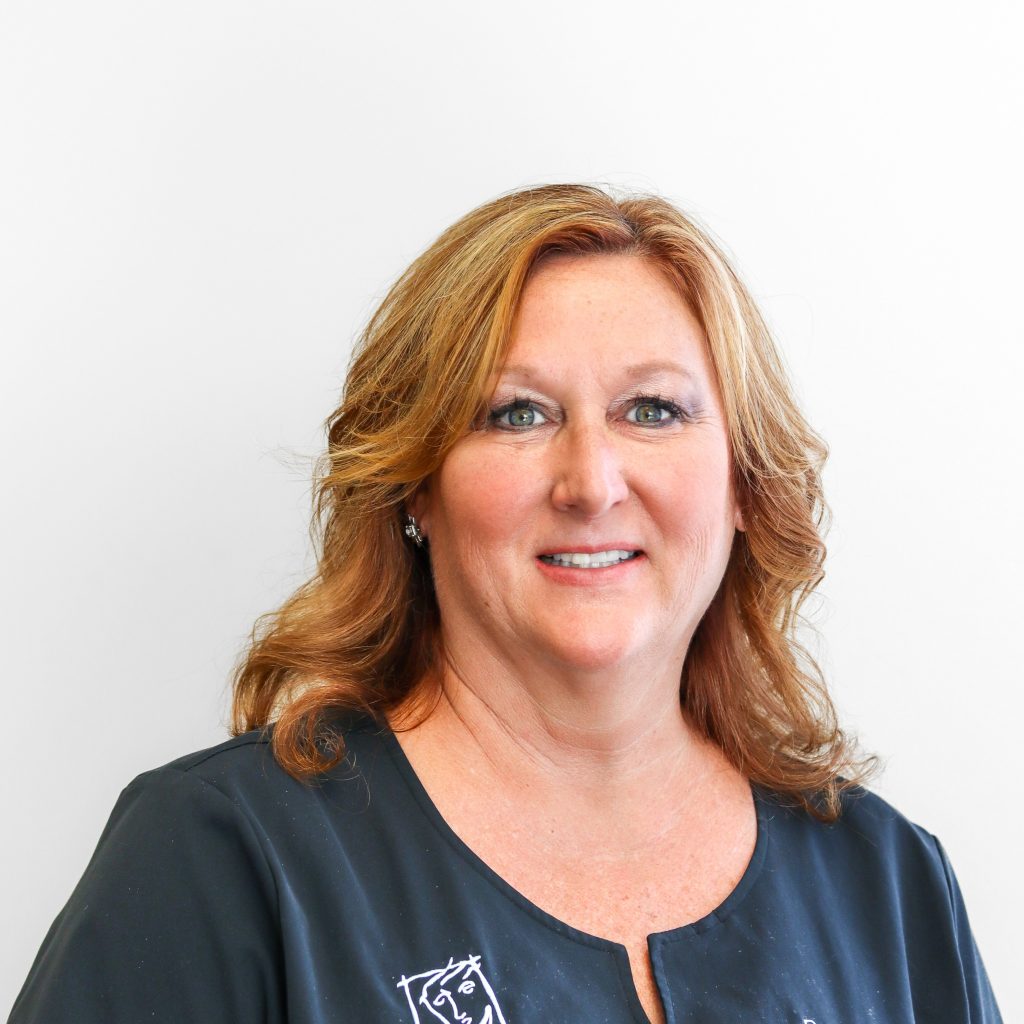 Deanna has been a registered nurse for over 30 years. She graduated from Mercy School of Nursing in 1986. After college, she worked as an oncology nurse at St. Charles Hospital and then in operating rooms at The Toledo Hospital, specializing in neuro and peripheral vascular surgery. In January of 1998, Deanna began working at Parkway Surgery Center until 2016. She joined the Bella Via team in May of 2008 to do laser hair removal, which she enjoys very much. In 2016, Deanna became trained in microneedling. She feels that it is a pleasure to work with a dedicated staff and great clients.
Robyn Sbrocchi, BSN, RN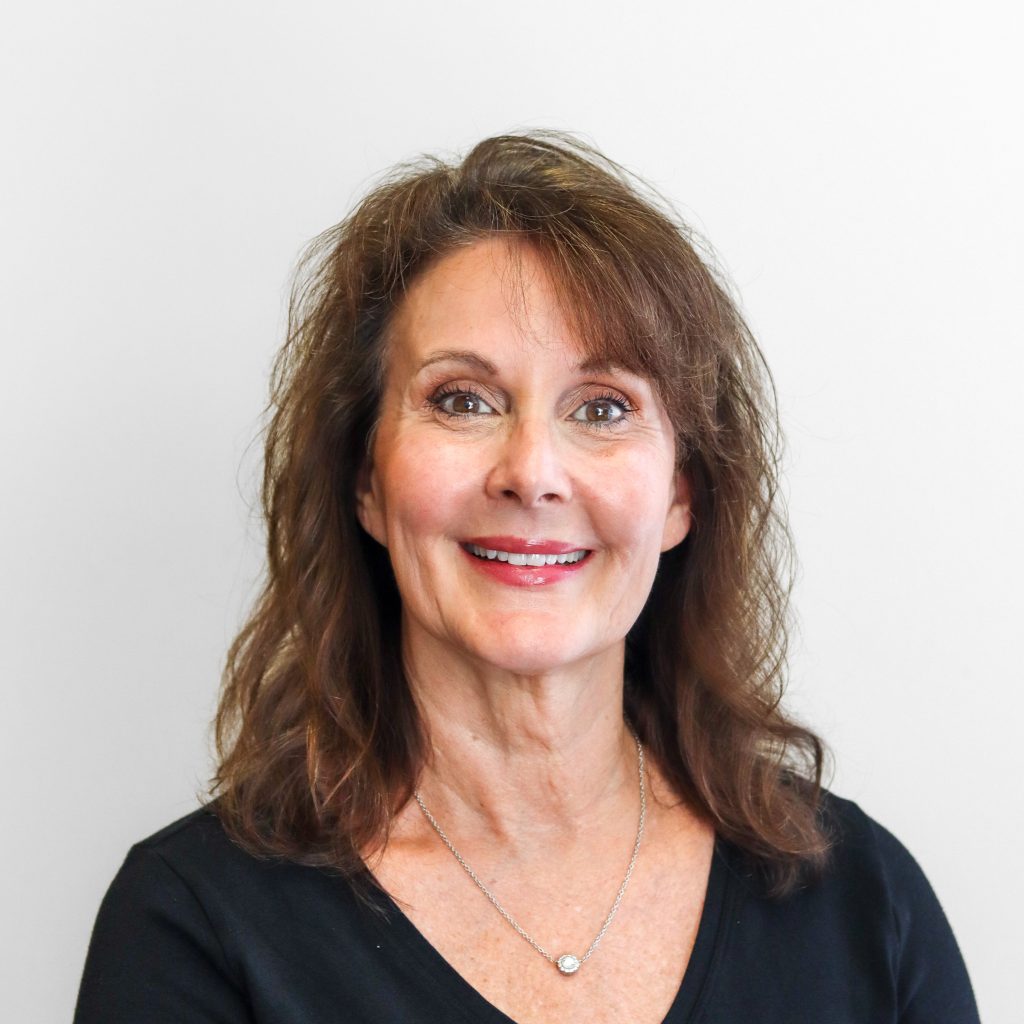 Robyn has over 40 years of nursing experience, with 38 years as a Registered Nurse. She graduated from Toledo Hospital School of Nursing and went on to receive her Bachelor of Science in Nursing from Medical College of Ohio (now UTMC). She graduated with clinical excellence awards in all 3 years of her diploma program and Cum Laude at UTMC while working full time as an RN, attending school and raising a family.
Robyn has worked in Neurovascular/Neuro ICU, post-anesthesia care, pre-op and the operating room specializing in plastic surgery for the past 15 years. She currently works as the OR Manager and is a CoolSculpting Specialist at Reconstructive and Aesthetic Surgeons, Inc. Robyn attended the Lumenis Laser Hair Removal Training in 2010 and the Duet Light Sheer Training in 2011 and also provides Laser Hair Removal treatments at Bella Via. Robyn enjoys the variety of clinical experiences that she has obtained. She strives to provide a professional, caring approach to her clients and treats everyone as if they are family. Robyn loves providing a service that benefits clients alongside 2 plastic surgeons that offer continued support, advanced training and excellent clinical care.
Denise Cousino, LPN
Denise has been a nurse for 49 years. She began her career in nursing at St. Charles in 1974. After 20 years in the hospital, she moved into an office setting: first, in the field of internal medicine and, at the present time, in urology. She completed her training in laser hair removal and began working at Bella Via in December of 2010. Denise is proud to be a part of a professional team and to provide a service that offers proven results.
Nurse Practitioner
Injectable cosmetic treatments including neurotoxins and dermal fillers along with advanced procedures like vascular laser treatments, radio frequency, laser hair removal, and micro-needling can be performed at Bella Via by our highly trained Advanced Practice Registered Nurse.
Leslie Ehle, APRN, CNP, CANS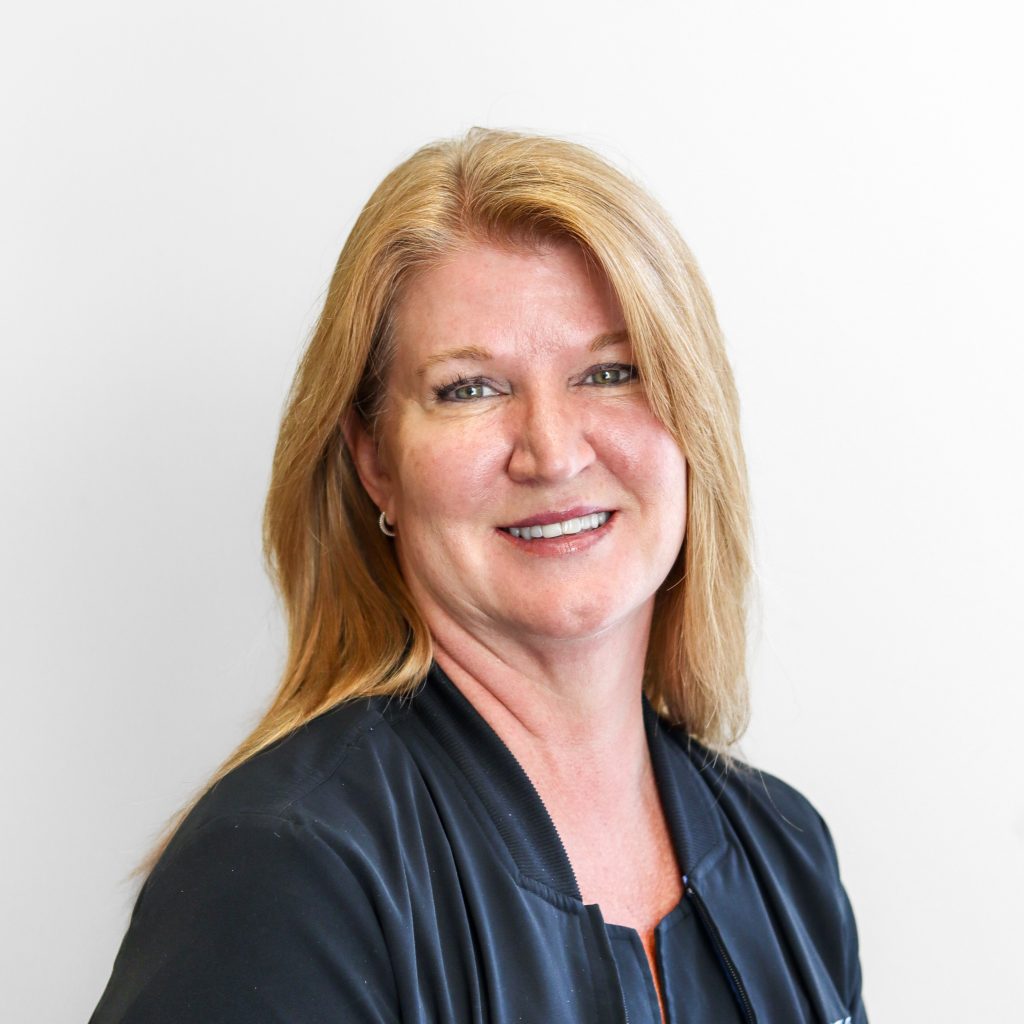 Leslie is the aesthetic nurse practitioner injector at Bella Via. She has over 20 years of experience in aesthetics. She has received extensive training in many areas, including neurotoxins, dermal fillers, vascular laser treatments, radio frequency, laser hair removal, and microneedling.
Leslie completed her MSN degree in 2020 from Chamberlain University and is board-certified and licensed in Ohio as an Advanced Practice Registered Nurse (APRN). She is the only Certified Nurse Practitioner (CNP) that is also an Aesthetic Nurse Specialist (CANS) in northwest Ohio. She is a member of the International Society of Plastic and Aesthetic Nurses (ISPAN), Ohio Association of Advanced Practice Nurses (OAAPN), and the American Association of Nurse Practitioners (AANP).
Leslie works in collaboration with Dr. Craig Colville at Reconstructive and Aesthetic Surgeons, Inc. in Toledo, Ohio, which is a nationally recognized Allergan Top 500 account. She enjoys educating her patients and is passionate about tailoring treatments for each individual to help her clients look and feel their best.
Management
Our management team works alongside physicians Craig Colville and John Zavell, as well as the estheticians, massage therapists and nurses, to provide an exceptional spa experience from beginning to end. With so many options for spa services available in the area, Toni values each and every client's decision to trust Bella Via with their care.
Toni D'Emilio, Spa Manager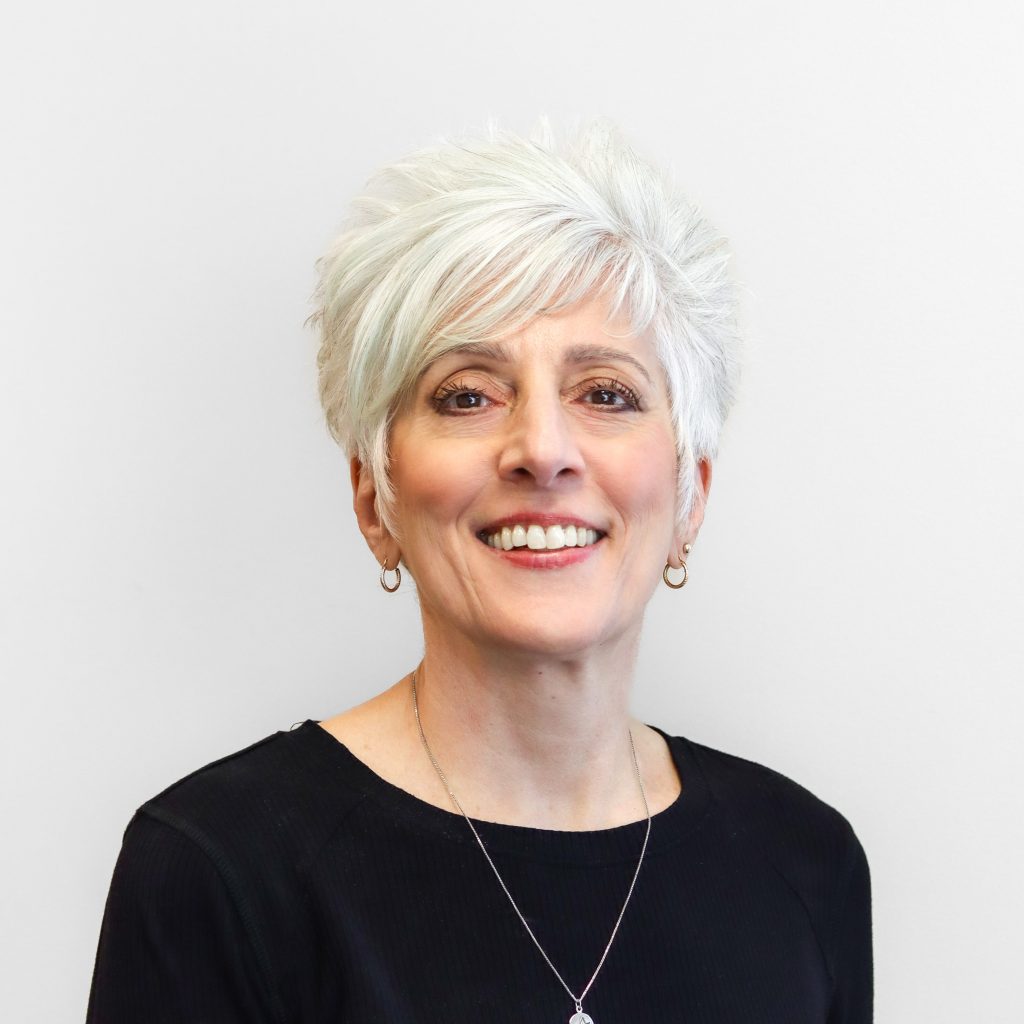 Toni became part of the Bella Via team in September of 2000. She oversees all aspects of the spa, from front desk customer service to marketing and finances.
Toni believes that the goal of Bella Via is to provide the best experience from your first point of contact to the moment you walk out the door. She loves to hear when we are doing things right and feedback on ways that we can improve. Toni can be contacted at [email protected].
What's Next?
We look forward to welcoming you to Bella Via Medical Spa in Toledo. Our experienced aesthetic specialists, under the supervision of board-certified plastic surgeons, create customized treatment plans based on your unique needs. To learn more, request an appointment or call us at (419) 534-6552.