Bella Via Medical Spa
2865 N Reynolds Rd #240
Toledo, OH 43615
Phone: (419) 534-6552
Monday, Wednesday, Friday: 8:30 a.m.–6 p.m.
Tuesday, Thursday: 8:30 a.m.–7 p.m.
Every other Saturday: 9 a.m.–4 p.m.

Massage Therapies
Whether you want to refresh, repair, rejuvenate, or simply relax, Bella Via satisfies your desires with an extensive range of massage therapies for men and women from Sylvania, Perrysburg, Wauseon, Sandusky, and other northwest Ohio communities. Choose from our menu of specialty massages, including a stone massage or pregnancy massage as individual treatments or to complement a facial at our Toledo, Ohio, facility.
Signature Massage
$60, $80, $100, $130, $185
This signature treatment incorporates the Swedish technique and is tailored to each individual. Personally customize your massage by choosing light to deep pressure, aromatherapy, and the use of warm stones. Available in 30-, 60-, 75-, and 90-minute sessions.
2-hour sessions are available with select technicians.
*Purchase our Triple Treat Massage package, and get 3 60-minute Signature Massages for $225!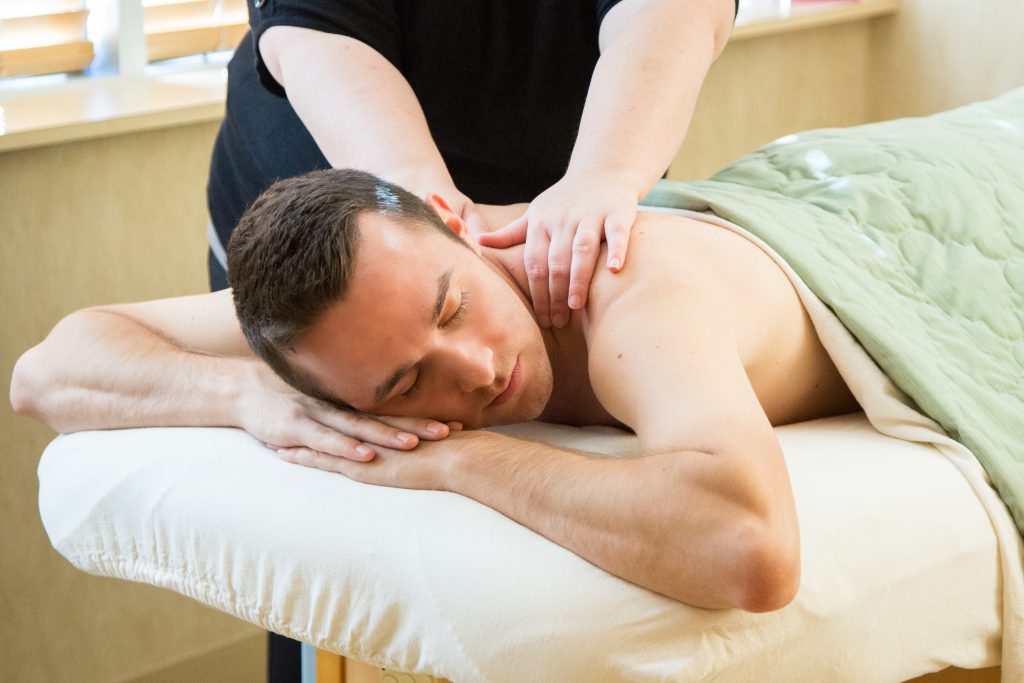 Healing Stone Massage
$155
Stone therapy helps to relieve inflammation, soften muscles, release tension, and create balance within the body, mind, and spirit. During your 90-minute treatment, our massage therapist strategically applies smooth stones of assorted temperatures to the body in various positions and also uses these stones directly on the skin as a massage tool.
Relax and Stretch
$130
This tension-relieving 90-minute massage combines the Swedish technique with passive stretches at all joints. Choose this massage if you want to relax, unwind, and leave feeling tranquil and renewed. (Light to medium pressure.)
Therapeutic Stretch
$80, Package of 3—$225
This 60-minute session incorporates several therapeutic stretches through all joints from head to toe. Staying fully clothed in comfortable clothing, the therapist will guide you through each stretch and make modifications to ensure you get the most your of your session. You will leave with less pain and stiffness, which is perfect for athletes or anyone with a physically demanding lifestyle.
Body Bliss Massage
$145
Improve circulation, ease muscle tension, and experience ultimate relaxation in this 90-minute massage treatment with warm paraffin therapy for the hands. You choose the areas massaged and the pressure used. Incorporate aromatherapy and stone therapy for added indulgence.
Pregnancy Massage
$70, $90
Mothers-to-be deserve pampering! All efforts are made to ensure you are comfortable with plenty of pillows and blankets. Relax and relieve stress with this treatment—available in 30- and 60-minute sessions.
Relaxation Massage
$70
This gentle massage is designed for relaxation only and relieves stress in a tranquil environment. Your 50-minute session includes a light massage of your entire body or specific areas.
Cupping
Cupping is a traditional, time-honored treatment favored by millions of people worldwide because it is safe, comfortable, and effective. It can be used almost anywhere on the body to boost circulation, enhance tissue flexibility, and move stagnant lymph fluids. Cupping can improve mobility, relieve pain and make you feel deeply relaxed. There is a possibility of discoloration which is not bruising but stagnation and toxins being pulled to the surface. This may last from a few hours up to 2 weeks.
Cupping Massage
$100, $125, $160
In this service, your massage therapist will incorporate massage cups to target trouble spots during your regular massage. Initially, only one area will be cupped and based on your response you can build up to multiple areas, which may require more time. Available in 60-, 75-, and 90-minute sessions.
Facial Cupping
$70 (30 minutes)
Facial cupping stimulates circulation, reduces tension, and promotes a healthy appearance of the skin.
Pedi Cupping
$70 (30 minutes)
Cupping of the feet can improve circulation, alleviate discomfort, and enhance overall foot health.
Abdominal Cupping
$70 (30 minutes)
Cupping of the abdomen stretches the walls of the organs, sloughing off stagnant waste and mucous to promote overall gut health and aid digestion.
Biomagnetic Blanket
$70 (30 minutes)
From the perspective of bio-magnetics, health is based upon cells of the body vibrating at a characteristic normal frequency. Disease, on the other hand, represents an abnormal change in cellular vibration. The application of these cups with magnets with specific polarities is believed to restore normal cellular vibration stimulating and enhancing the body's natural healing process. (Area specific.)
What's Next?
We look forward to welcoming you to Bella Via Medical Spa in Toledo, where our licensed massage therapists will help you feel better than ever. If you would like to learn more, request an appointment or call us at (419) 534-6552.
Children under the age of 18 may receive massages and/or body therapies by a licensed massage therapist at Bella Via Medical Spa. The child's parent or legal guardian must sign a consent form, and a body therapy form must be completed by the child/dependent and/or parent/legal guardian prior to the service being performed. The parent or legal guardian is always welcome to be present in the treatment room during the session. It is recommended that a parent or legal guardian be present in the treatment room or waiting area during the session for children.